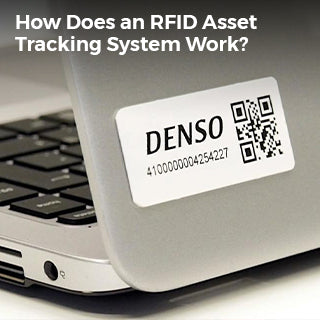 How Does an RFID Asset Tracking System Work?
Nowadays, maintaining inventory records has become a tedious and complex task. However, in the last 20 years, the worldwide adoption of asset-tracking solutions has peaked throughout the business world. With Manufacturing, Logistics, Retail, and Healthcare sectors leading the charge, it's no wonder why the global asset tracking market share is estimated to be worth $36.3 billion by 2025.
RFID offers a cost-effective way to track and manage your assets while allowing you to automate your processes and reduce costs.
What Is RFID Asset Tracking?
If your business relies on high-value assets to generate revenue, then you understand how important it is to keep track of your inventory. This includes stock, tools, IT devices, vehicles, and even employees.
Although there are various options available for monitoring and tracking assets, RFID is the most efficient and cost-effective option.
RFID asset tracking is a system used to automatically keep track of and locate physical assets. This works by putting an RFID tag with data onto an asset. The data on the tag can be anything from the name of the asset, to its condition or location.
The RFID tag emits radio waves which an RFID reader can detect and use to capture the data stored on the tag. This data is then collected in an asset tracking system where it can be monitored and used to take action.
How Does RFID Asset Tracking Work?
RFID (Radio Frequency Identification) asset tracking is a method used to automatically identify and track physical objects using radio waves. The basic components of an RFID system include an RFID tag, an RFID reader, and software to process the data.
The process of RFID asset tracking works as follows:
RFID Tagging: A small RFID tag is attached to the asset that needs to be tracked. This tag contains a unique identifier and an antenna that communicates with RFID readers.
RFID Reader: An RFID reader emits a radio frequency signal that activates the RFID tag. When the tag is activated, it sends back the unique identifier to the reader.
Data Collection: The reader captures the data from the tag and sends it to a computer or database, where the data is processed and analyzed.
Asset Tracking: The data collected from the RFID tag is used to track the location and movement of the asset. This information can be used to optimize the use of assets, reduce inventory loss, and improve operational efficiency.
RFID asset tracking can be used in a variety of industries, including manufacturing, healthcare, logistics, and retail. It provides a real-time, accurate, and automated way to track assets, reducing manual labour and human errors.