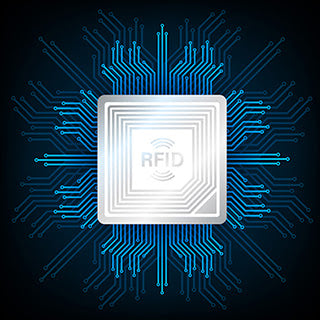 Impeccable Smart Cards and RFID Readers
Radio Frequency Identification (RFID) technology is unnoticed yet a very prominent technology. It reduces workload, human errors, saves a lot of time, money and labour and provides accurate data transfer. The data is captured up from the tags, labels, smart cards etc. by the Smart card and RFID Readers. These readers capture the data from nearby RFID tags, labels and smart cards within its specified range and transfer the accurate data to the servers or computers quickly in a fraction of seconds. So here SRK Innovations come with the exclusive range of Smart Cards and RFID Readers.
Get the outstanding quality of Smart Cards and RFID Readers with impeccable performance here. The readers and scanners available here are made using high quality materials to make it highly durable. These readers help businesses, organizations, firms and many others in automation and serve seamless experience without affecting the workflow resulting in better growth of the business. Choose among various Smart Cards and RFID Readers like Smart Card Readers, Ultra High Frequency (UHF) RFID Readers, NFC Readers, UID Readers, Magnetic Stripe Card Readers, Gate RFID Walkthrough Readers, UHF Handheld Readers and a lot more with various types of connectivities and functionalities according to your purpose and convenience only at SRK Innovations. These readers are capable of quickly capturing, evaluating and responding to the RFID tags, labels and smart cards conveniently, effortlessly and without errors. Get the best ever experience and heighten your business by using the premium quality and long lasting Smart Cards and RFID Readers and making business operations, management and workflow smoother, quicker and most effective. Grab the best products and also avail guaranteed savings each time you shop at the SRK Innovations online store.