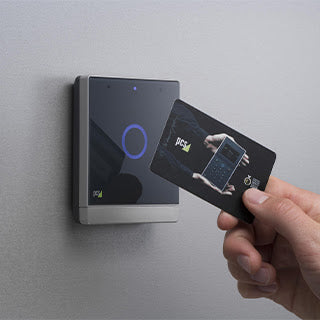 Radio Frequency Identification Tags and Cards
In today's rapidly moving world full of technology and modernization, everyone is adopting the new and latest technologies that offer quicker, automatic, wireless, contactless and seamless transfer of data as well as money. Here is where Radio Frequency Identification (RFID) tags play a dominant role towards serving all these technical as well as many other real life concerns, issues and tasks. Radio Frequency Identification (RFID) tags and cards help businesses, organisations as well as individuals to deal with many things like contactless access control systems, automation, supply chain management, inventory management, electronic passports and employee ID cards, etc.
So if you are a business, firm or a proprietor looking for Radio Frequency Identification Tags and cards, you are at the right place. At SRK Innovations, you can choose across a wide range of tags and cards according to your purpose and convenience. The RFID tags and cards available here are top notch. Here you get all types of tags  and cards ranging from low frequencies to high frequencies to ultra high frequencies with many features added in them to serve different purposes. The business operations become quicker and faster when you use these high quality RFID Tags and Cards that work seamlessly without any errors and interruptions. Different types of RFID tags and cards like pvc card tags, metal tags, wristband tags, cable seal tags, anti metal epoxy tags, wire tags, laundry tags, jewellery soft tags, RFID smart cards etc. and many more options available to select according to your convenience are available here at SRK Innovations. These tags and cards are also durable so you can rely on them for a very long period of time without any interruptions. Administer transparency in real, reduce errors, improve the efficiency of your business operations and flourish your business to next level by using the top quality RFID tags and cards available at SRK Innovations.